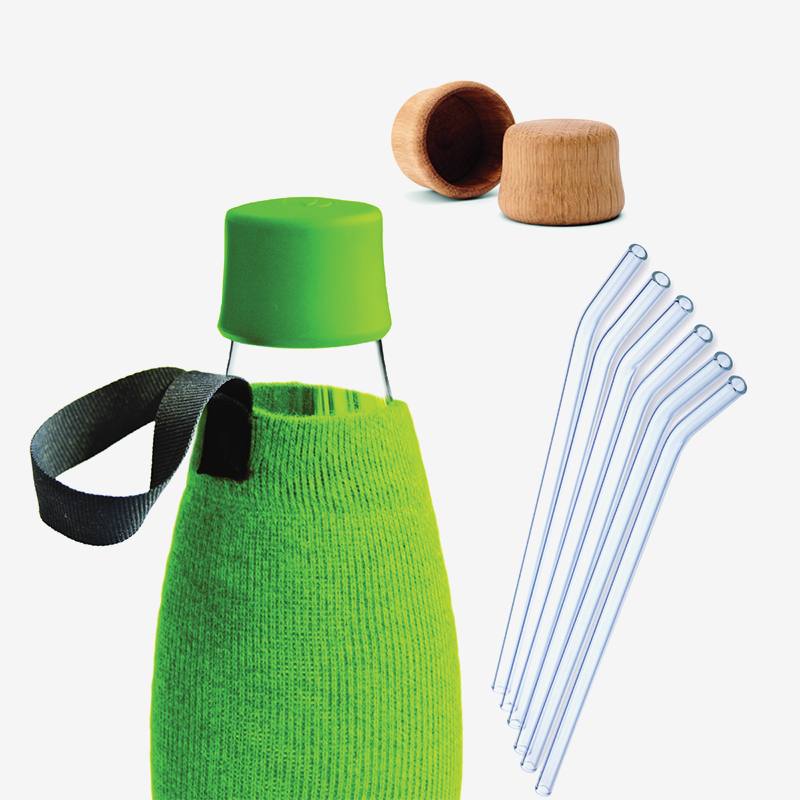 The Retap Accessories include a large range of high quality products including drinking straws, sleeves and lids in diferrent materials. All there for you to make life easier – and more sustainable.
A protective sleeve with a good grip
The Retap Sleeves are made from a textile that smoothly follows the curves of the Retap Bottle. It's pleasant to hold and gives a good grip. The attached strap lets you carry your bottle, on a finger or two.
The sleeve is available for all Retap Bottles, in many different colours.
The Retap Sleeve is sewn in Portugal and made from eco-certified elastane.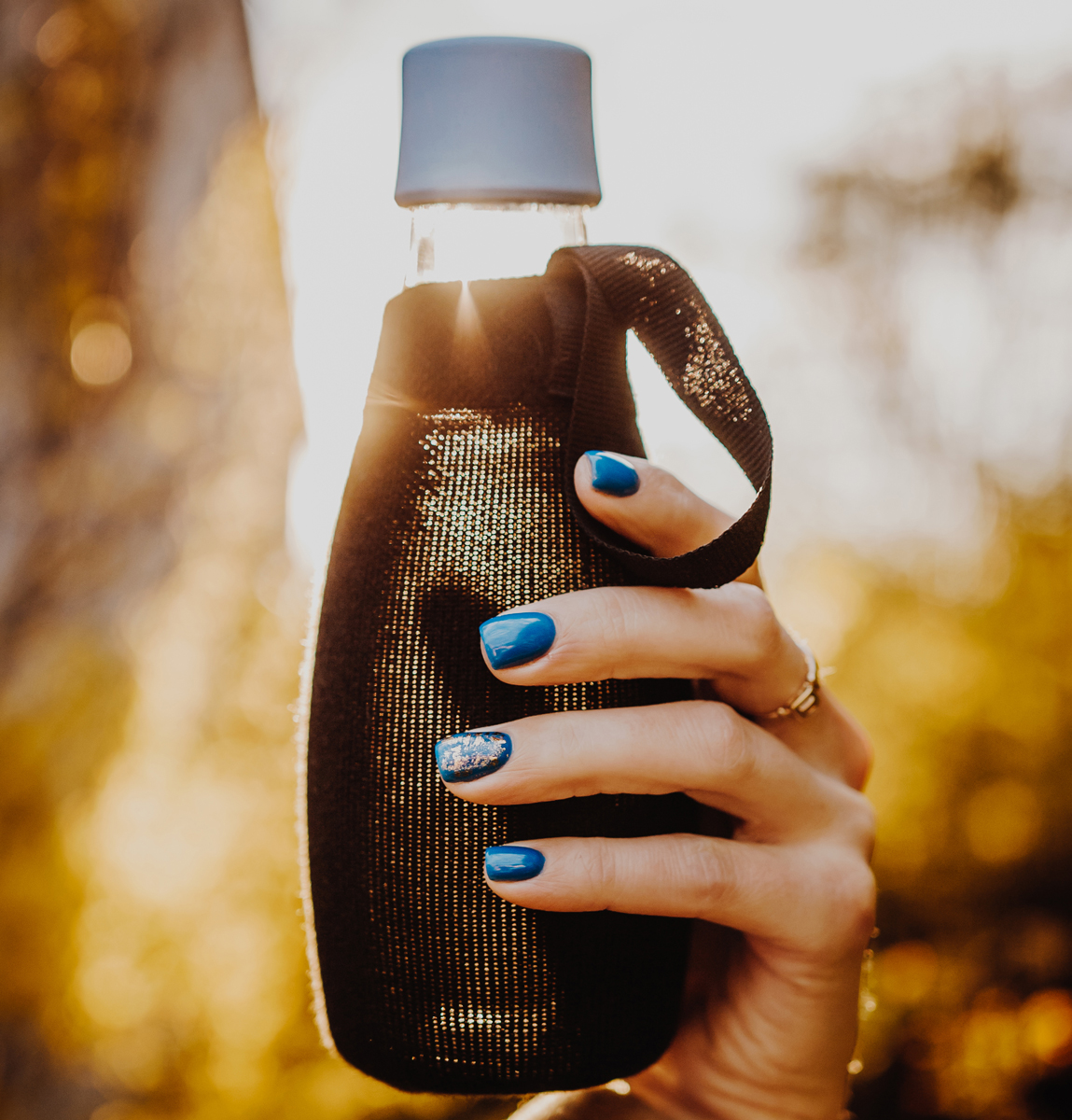 To give your Retap Bottle or Carafe a personal touch, we have many different lid colours to choose from.The lids are made from thermoplastic elastomer (TPE), a material free from PVC, bisphenol A (BPA) and phthalates. We chose the TPE material due to its low environmental impact. It is also easy to recycle.
The lids are produced locally in Denmark.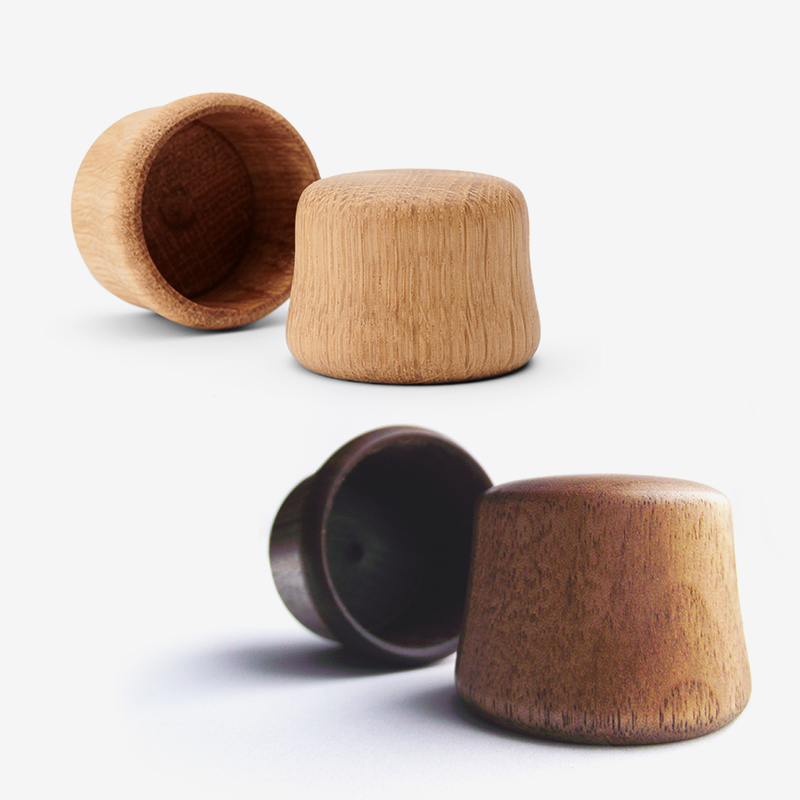 To give your Retap Bottle or Carafe an exclusive touch, the walnut or oak wooden lid is a perfect match. It is handcrafted by a traditional craftsman and each lid is unique and of excellent quality. It completes the appearence of your drinkware.
The wooden lid has a loose fit and is very easy to put on and remove, making it ideal for conferences, meeting rooms, restaurants and dinner table use.