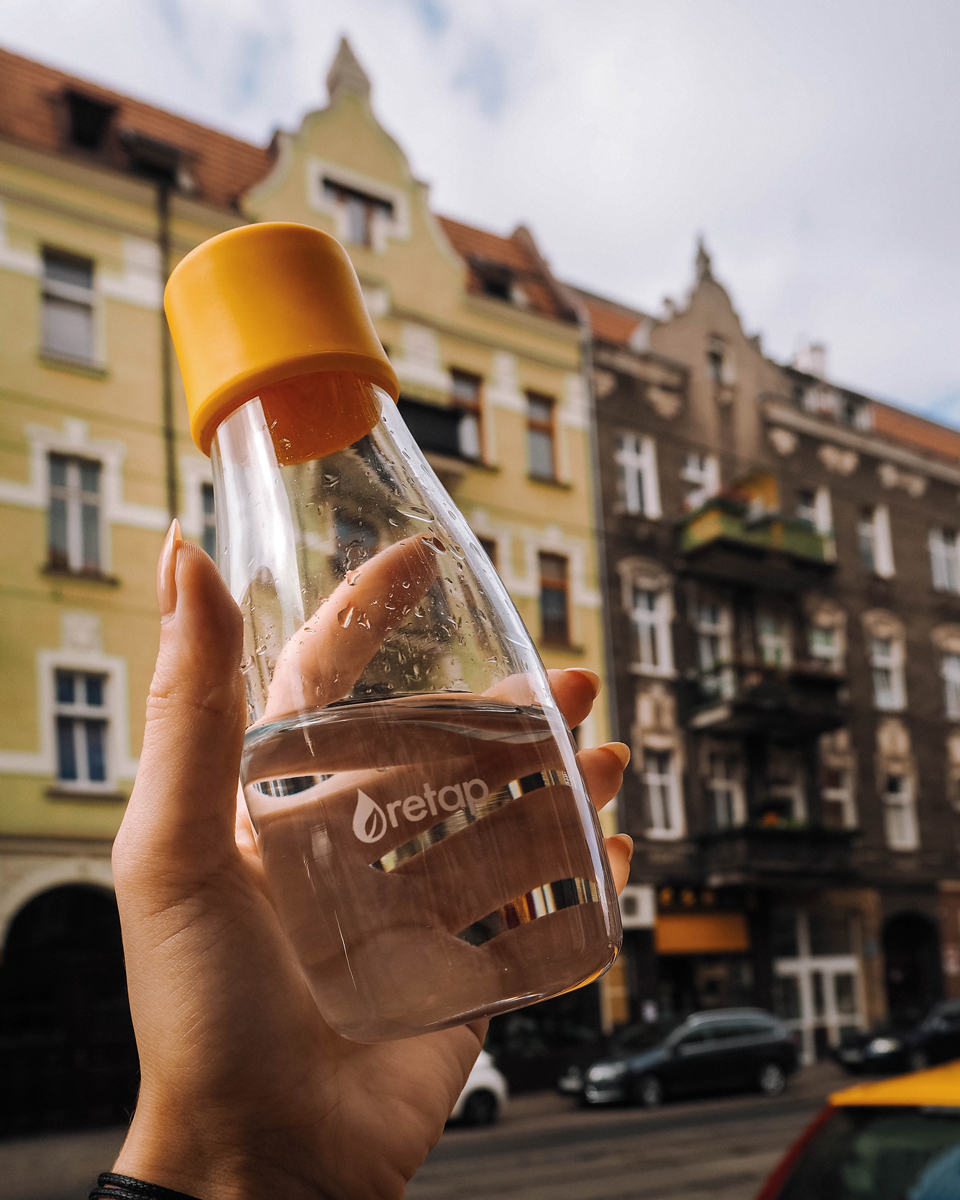 The story behind
the brand Retap
Retap is a Danish hydration company founded in 2009. We offer Retap Drinkware – reusable bottles, carafes and water glasses especially designed to drink tap water from. We believe the best way to drink water is by refilling reusable drinkware with tap water.
Retap was founded by three enthusiastic entrepreneurs in 2009 who were initially influenced by reading about the accumulation of plastic trash in our oceans consisting mainly of plastic bottles.
"At the UN climate meeting back in 2009 in Copenhagen (COP 15), we became more aware of the negative impact of bottled water on our environment. We felt that something had to be done. We set our minds to designing a bottle especially made for drinking tap water. One year and many designs later in the summer of 2010, we released the Retap Bottle and we are very proud of this sustainable and beautiful product", explains Lars Brøndum Petersen, one of the founders.
Throughout the years Retap has built a strong network of resellers and distributors. Retap products are sold in more than 60 countries worldwide and are available in a wide selection of stores.
Retap products are available through promotional merchandise agencies and in stores in cities like Sydney, Tokyo, Paris, Madrid, Berlin, Amsterdam and Stockholm.
Retap drinkware c

ustom print
We want to motivate everyone to be more sustainable. That is why we offer customised logo prints on our Retap products. A customised product provides companies the opportunity to show their action and inspire others to make an environmental impact.
It can be reused over and over again without losing its value. With a wide range of different lid colours, there is always a colour that fits your company profile.
Retap products are a valuable business gift both as a premium give-away for customers or as a unique employee gift. They give style and value to meetings and conferences. They create awareness of the cause at benefits and special events. They highlight the celebration at anniversaries and promote happenings and festivals.
And they are treasured by employees in corporate offices every day emphasising the company values and the importance of staying hydrated in a sustainable way.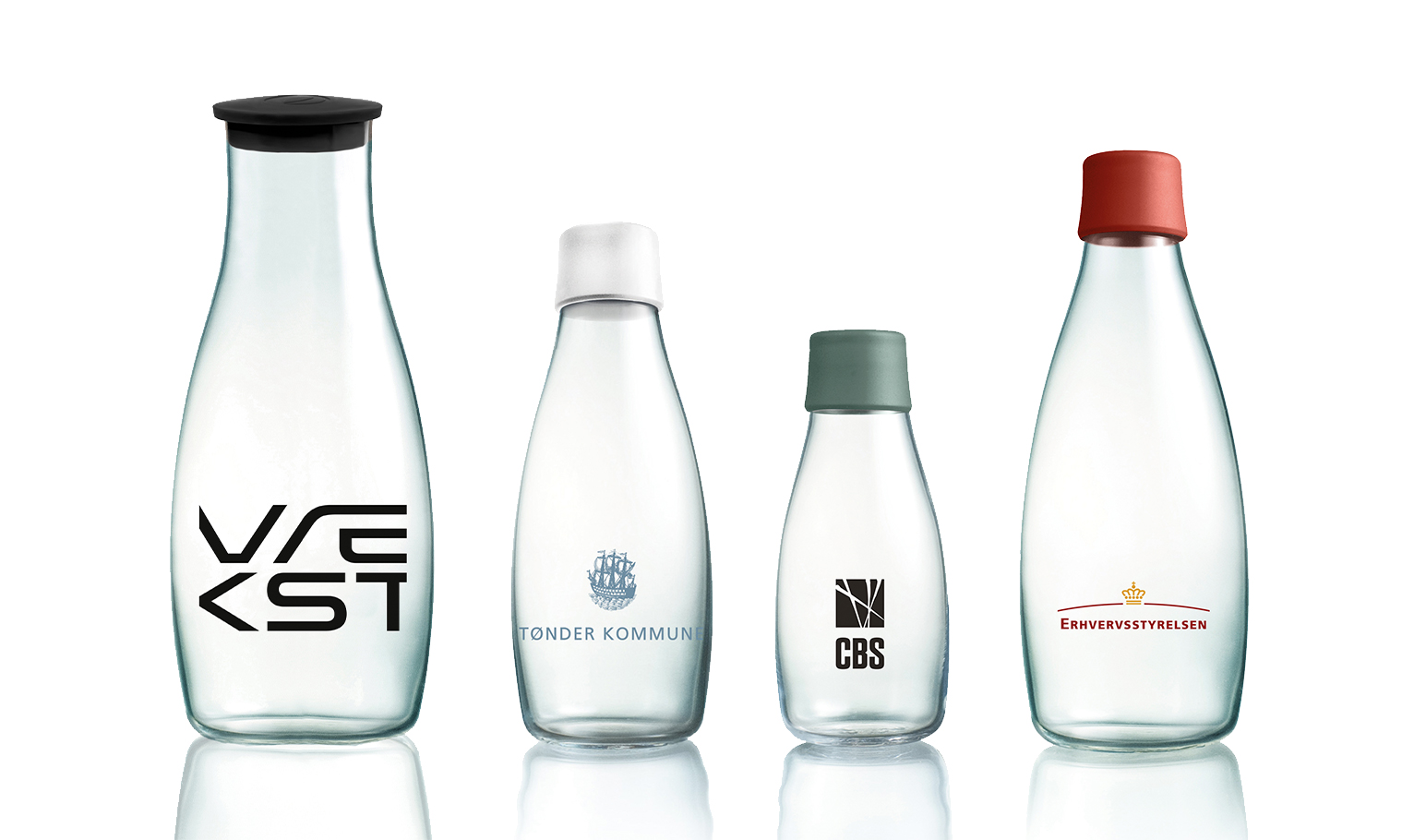 Retap Drinkware is printed with a silk screen printing technique. We print all colours from the Pantone Matching System (PMS) or frosted which looks like an engraving on the glass.
We print either 1, 2, 3 or 4 Pantone colours on the drinkware – or frosted ( 1 colour).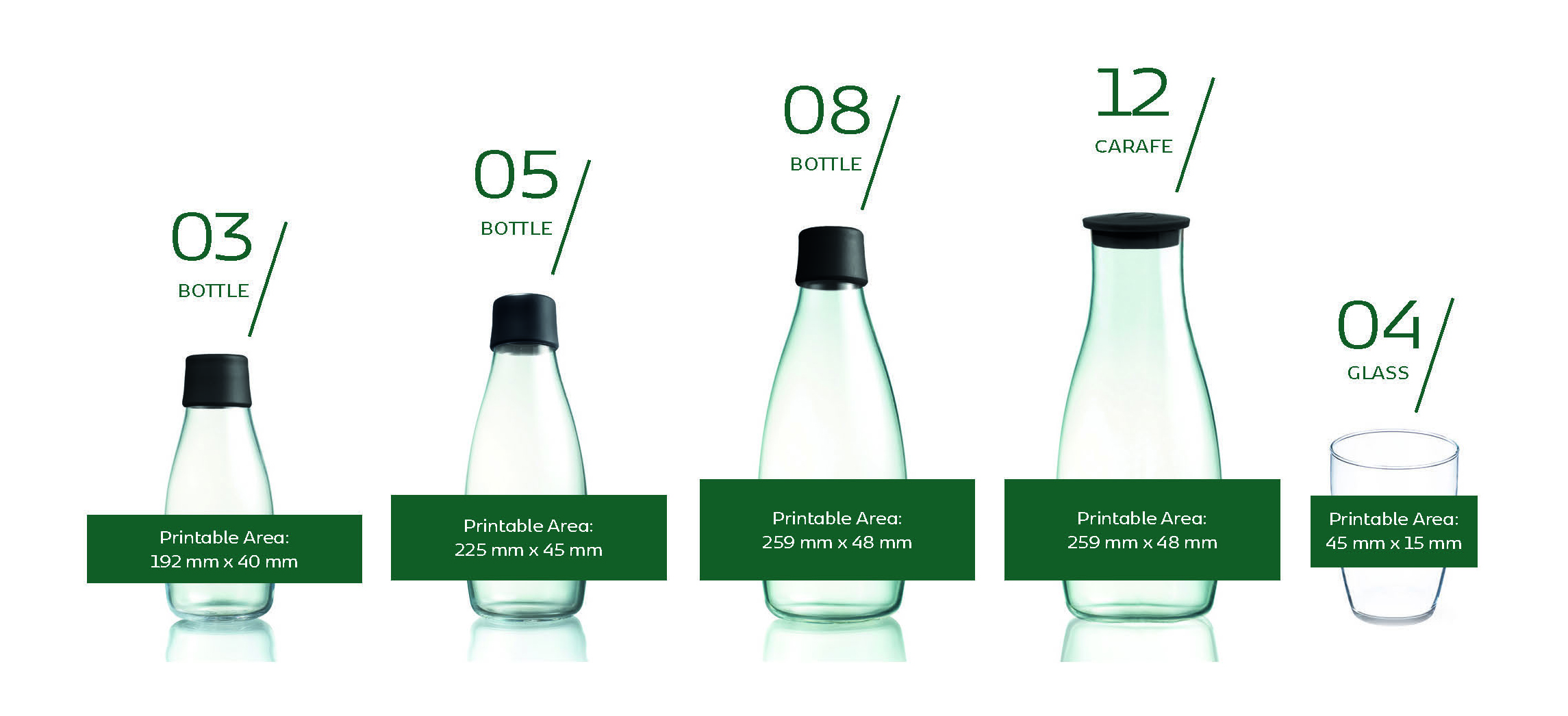 With low MOQ's even small businesses can benefit from custom printing.
If you'd like to see your own logo in action we offer free digital print proposals – no strings attached.
So don't hesitate, send us an email or call. We're here for you.