Sustainability comes down to the relation between people and the environment. Every little act has an impact or consequence. To truly act sustainable we need to change our way of life. This may sound harch, but it's a fact. We don't need to do everything at once, but small steps are better than no steps. The planet cannot wait and neither can we.
Water is the essence of life and should not be exploited in a way that harms the environment. Plastic is one of the biggest sinners. It has a negative impact on the environment and poses an urgent, fast- growing threat globally. One million single-use plastic bottles are bought every minute. The production and transportation of single- use plastic water bottles cost huge amounts of energy. Much of the single-use plastic bottles ends up in the oceans. If this pattern continues, there will be more plastic than fish in the oceans by 2050.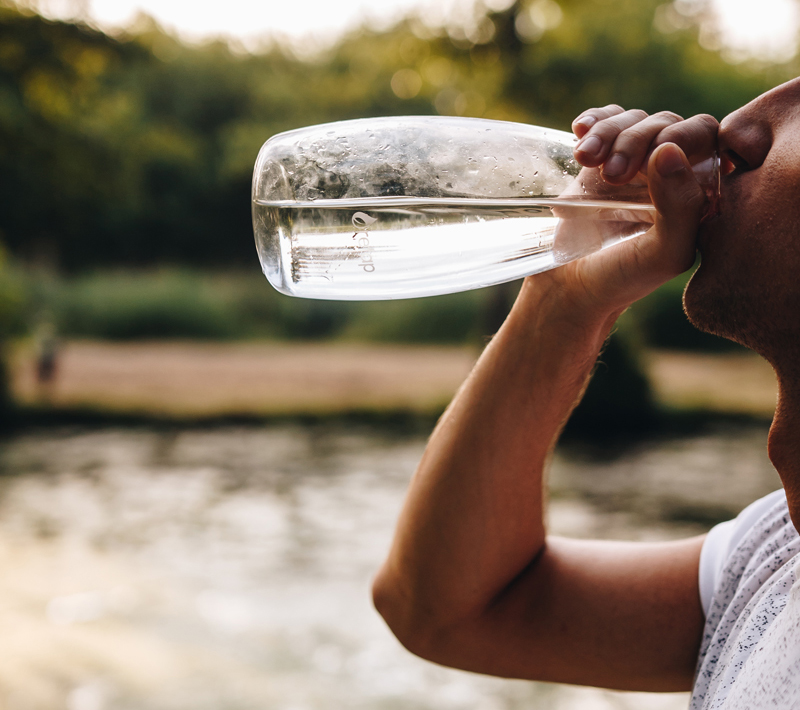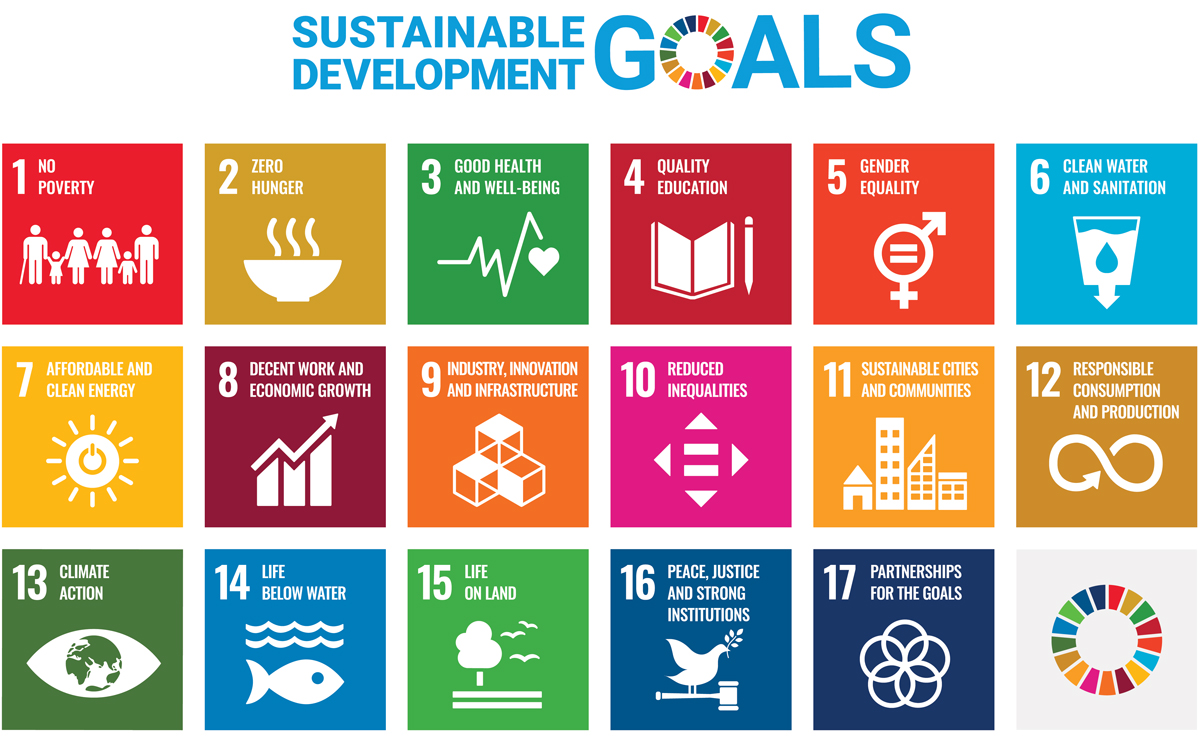 Goal 6: We want to put accessible drinking water on the agenda.
Goal 12: We are trying to ensure a sustainable production by producing in Europe using durable and sustainable materials.
Goal 14: Our purpose is to protect the oceans from plastic waste. We want to help reach the goal of minimising the pollution from single-use plastic water bottles.
Today millions of reusable Retap Bottles are being used and they replace an even bigger amount of single-use plastic bottles.
We support goal 6, 12 and 14
Leave no one behind
The United Nations Sustainable Development Goals aim to achieve a more sustainable future for every-one. The framework of these goals highlights the global need for development. The goals address the challenges related to climate change, poverty, inequality, environmental degradation, peace and justice. To reach the goals, everyone needs to act. Everybody can make small changes in their everyday life in order to make a difference.
Retap is involved in the Global Goals because we care. 

Retap's mission is to minimise the consumption of single-use plastic bottles. We believe the most sustainable way to drink ware is by refilling reusable drinkware with water from the tap. By avoiding single-use plastic, we protect the environment and people against chemicals and microplastic.
Strong, durable and lightweight glass
Retap Drinkware is made from borosilicate glass, the same durable glass used in laboratories and high-end cookware. Borosilicate glass is heat-resistant, lightweight and meets the highest hygienic standards. It is a pure material without lead or cadmium and it cannot contaminate water. Retap Drinkware is made from up to 30% recycled glass. To give a stronger durability, each product is made out of one piece of glass. It means that there are no edges where bacteria can accumulate and grow.
Non-packaging Concept
The bottle is the packaging
To act and live as sustainable as possible, Retap's concept is non- packaging. It means that we usually do not use single packaging for our products. Our FSC®-certified inserts (FSC-N003022) placed inside the Retap Bottle and Retap Carafe contain the required information about the Retap product. It is our solution to reduce waste originating from packaging.
Occasionally single packaging is necessary. If so, all our single packaging is FSC-certified as we support a responsible use of the world's forest resources.
Where are the Retap products made?
Retap's main office, warehouse, and print facilities are located in Denmark, Europe. To secure a safe and fair production, the Retap Drinkware products, lids, and sleeves are to the furthest extent possible, also produced in Europe. This means that Retap keeps the production nearby to save CO2 and to keep our environmental impact at a minimum.